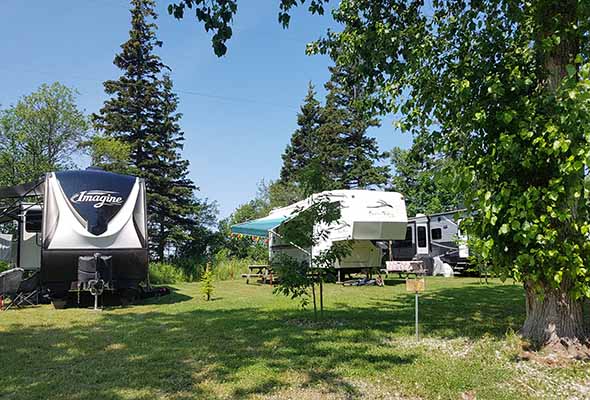 Cymbria Campground has some of the best campsites you'll find. Our incredible RV sites are very large, and our unique tent sites are highly praised. All of our sites are clean and grassy, and include a picnic table and fire pit.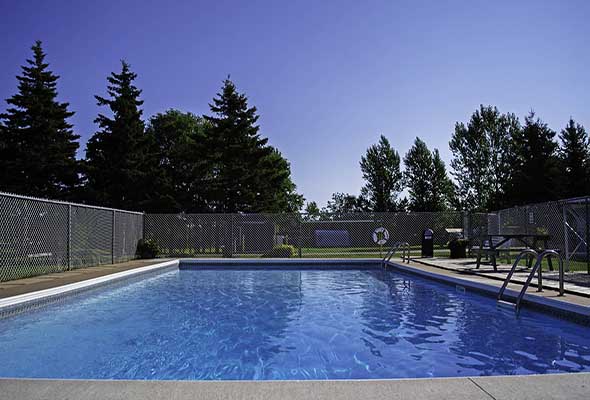 Our 20′ X 40′ solar heated pool is clean and usually uncrowded. Open daily 10am-8pm during regular season.
Go exploring, clam digging, bird watching, dog walking and more. Only a 200 metre walk from the campground, you'll often be the only ones on this quiet private beach. Not a great beach for swimming (it is very shallow), it is still great for wadding, and the kids love it. Hint: some of the most amazing sunsets anywhere can often be found here.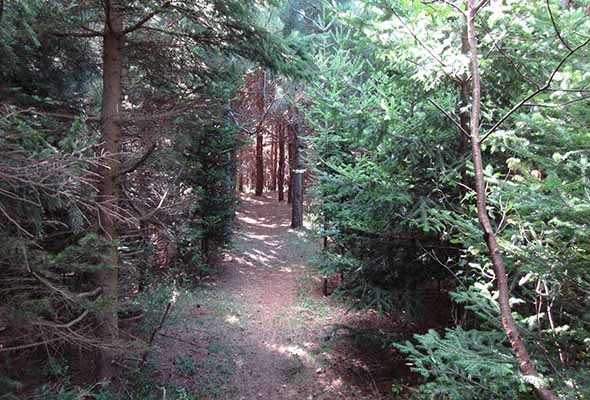 You'll find PEI native trees, shrubs, plants and flowers on our on-site nature trail. Many bird, animal, and insect species can often be spotted while walking this 1 km trail.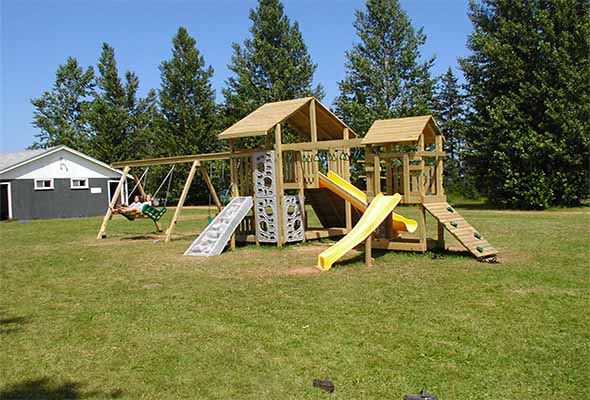 Kids love our playground. We also have play fields, tether ball, volleyball, badminton, and horseshoes and more (for both kids and adults). All equipment can be signed out for free!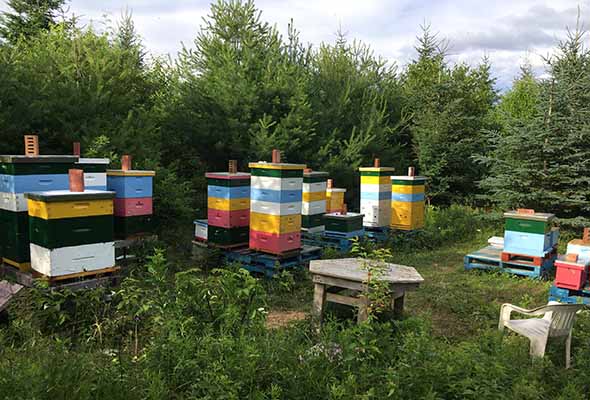 Our very own fresh honey is produced on-site! Get some at our camp store, and feel free to ask our beekeeper questions.
Fun, challenging and affordable, our on-site 18-hole par 49 miniature golf course will keep your family well entertained. Discounted rates for our guests, and sometimes even free (check out our Specials page).
Our office/ camp store has firewood, ice, snacks, basic groceries, and RV necessities you may have forgotten. We also have local area brochures, and will be more than happy to assist you with tourism related info and recommendations. Please be aware of COVID-19 protocols.
Recreation Room & Laundromat
Our rec room features a camper's kitchen, free book exchange, coin-operated pool table, kids games, and just a comfy place to spend a rainy day. NOTE: May be closed due to COVID-19.
Our coin-operated laundromat is just next door. OPEN
Some of the most spectacular sunsets can be seen from Cymbria Campground. Make sure to bring your camera!
Check out all of the great things that are nearby: